New Orleans: A Hotspot for Female Travelers
Aug 19, 2022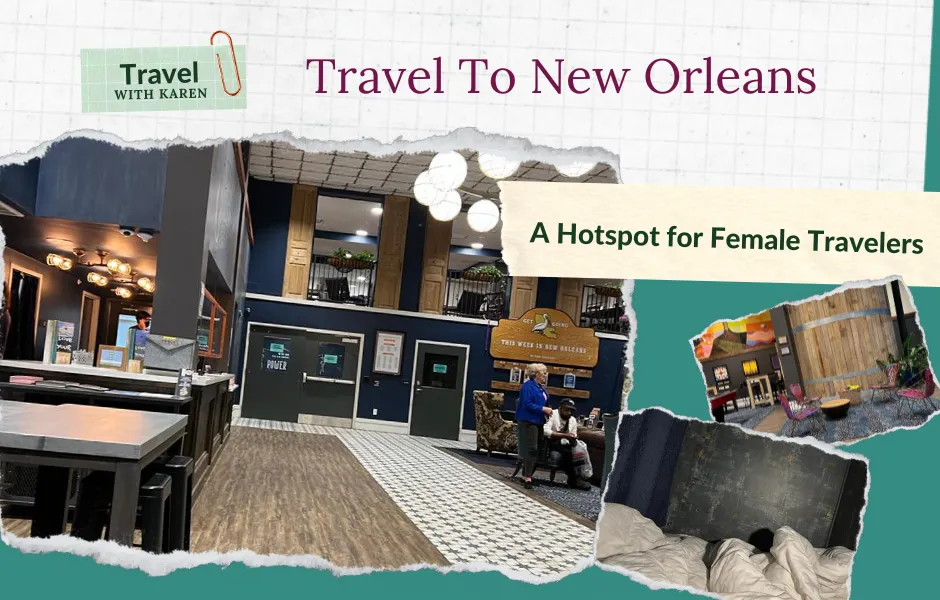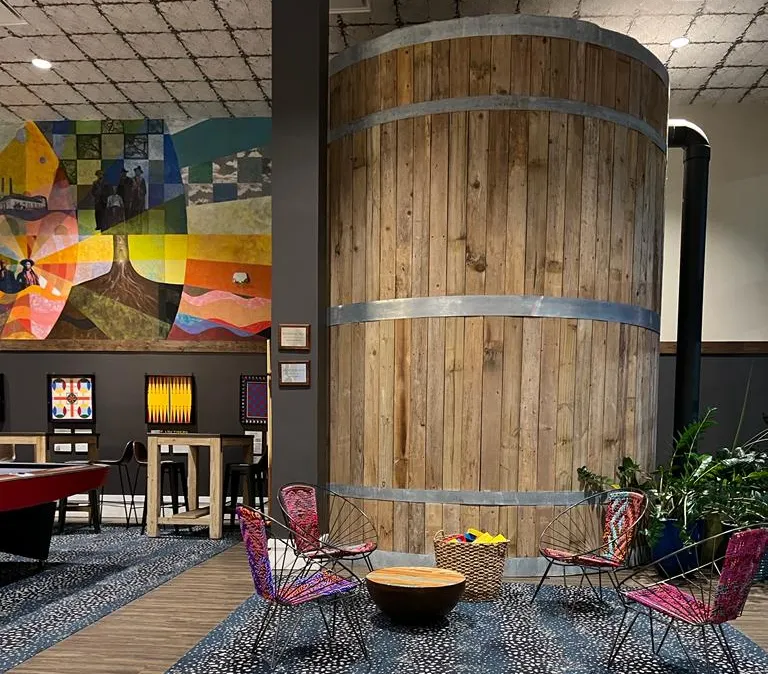 Early this year, I joined Wanderful, a travel club for women travelers and creators. My first adventure was to New Orleans for Wanderfest!
New Orleans is a great city for women travelers
New Orleans is a popular tourist destination for people of all ages and genders, but it seems to be a particularly favorite spot for women travelers. The city has something to offer everyone, from its world-famous jazz and blues music scene to its vibrant nightlife and delicious Cajun cuisine. There's also no shortage of attractions to explore, from the historic French Quarter to the lush Garden District.
The French Quarter: A great place to start your trip
When it comes to a girls' getaway, there's no better destination than New Orleans' French Quarter. This historic neighborhood is full of charm and character, and there are plenty of things to do to keep you entertained. Here are a few tips on how to make the most of your trip to the French Quarter for women.
First, be sure to pack comfortable shoes. You'll want to walk around and explore all that the Quarter has to offer, and you don't want your feet to hurt after a long day of sightseeing. Second, take advantage of the many great restaurants in the area. The Quarter is known for its Creole cuisine, so be sure to try some of the local specialties. Third, don't forget to enjoy a cocktail (or two!
What I did on the tour arranged by Wanderfest:
I went on a Women's History Tour. I learned King Louis XV of France mandated that Ursuline nuns travel to New Orleans in order to establish a hospital and to educate girls of wealthy families. 14 nuns took the long journey to New Orleans. Seven were known as Sister Saint-Augustin (Marie Jeanne Tranchepain, the father superior), Sister Angelique (Marie Le Boullier), Dame Jude.
The Ursuline Sisters' impact on culture and learning in New Orleans was indisputable, particularly in their efforts to recruit and focus on the education of girls and women. Considered the first women's college, the Ursuline Academy was established in 1727 by the Ursulines.
The sisters also operated an orphanage in New Orleans and opened the Sisters of Providence School of Music there. In the War of 1812, the Ursulines developed the clinic rooms into hospitals for the ailing and hurt of both the British and American armies. The first pharmacist in the United States was Sister Francis Xavier.
Famous Women: Werlein, Cohen, Xavier, Laveaux
Elizebeth T. Werlein became a New Orleans-based civil activist after meeting her husband, Philip Werlein III, in Michigan in 1908. Her progressive mindset enabled her to become a licensed pilot, an accomplished soprano, one of the first women to fly in an air balloon, and one of the first people to serve as the president of the Louisiana state chapter of the National Bar Association.
Elizabeth Cohen was born in New York and trained in New York State, where she met and married Aaron Cohen, a physician, and had five children. According to interviews in the New Orleans Times-Picayune, a turning point in her life came when her young son died of measles. Elizabeth Cohen felt that more could have been done to save her child and decided to become a pediatrician herself. She became the 13th doctor and the first woman to practice in Louisiana.
Other women famous for healing techniques include Sister Xavier, who has been called the country's first pharmacist for her use of French herbs augmented by native products she learned about from local tribes, and Marie Laveaux. Best known as the Voodoo Queen, Marie is in a line of free women of color who nourished New Orleans during its sickest century.
Sacred practices from the Senegambia region of Africa inspired voodoo. It has both spiritual and healing elements. Voodoo is different from its French colonies in the United States, especially New Orleans, because of the large presence of women of color who practiced voodoo and were devout Catholics. Hence, voodoo spirits often match with Christian saints.
The tour was RICH with many, many, more women who made history in New Orleans and they came from all over the world and their influence made New Orleans what it is today.
If you want to go on the women's history tour, I recommend Suzanne Stone. She can be reached at: [email protected]
The Garden District: A must-see for any woman traveler
The Garden District is a neighborhood in New Orleans, Louisiana with a long history of settlement by free people of color. The area was developed in the late 18th century by African American and French Creole architects and planners. In the early 19th century, it became one of the wealthiest neighborhoods in the United States.
Today, the Garden District is a National Historic Landmark District and home to many well-known residents, including several celebrities. It is also one of the most popular tourist destinations in New Orleans.
Though it has undergone significant gentrification in recent years, the Garden District still retains much of its historic character. This makes it a unique place to live or visit, especially for women who appreciate its beauty and charm.
Bourbon Street: A bit of everything on this street
There's no shortage of things to do on Bourbon Street, and that includes activities for women. Here are a few suggestions:
Visit one of the many bars on Bourbon Street. There are plenty of places to drink, including some that feature live music. If you're looking for something a little more low-key, there are also plenty of places to get a cocktail or beer.
Check out some of the shops on Bourbon Street. There are several boutiques that sell clothes, jewelry, and other items specifically for women. You can also find some great souvenirs to take home with you.
Make sure to stop by at least one of the famous restaurants on Bourbon Street. Many of them offer traditional New Orleans cuisine, which is definitely worth trying. Whether you want something casual or upscale, there's sure to be a place that suits your taste.
Safety: A tip or two for women travelers
There are some steps that women can take to help ensure their safety while visiting New Orleans. First, it is important to be aware of your surroundings at all times. If you feel like you are being followed or someone is acting suspiciously, go to a busy, well-lit area.
Secondly, avoid walking alone at night. If you must walk alone, stay in well-lit areas and carry a self-defense weapon such as pepper spray. Finally, trust your instincts. If something doesn't feel right, it probably isn't.
Product: A must have travel companion
As the world increasingly becomes more digitized, so too does the way we travel. Gadgets that once seemed like novelties are now must-haves for many travelers, and one of the most popular items is a pair of AirPods.
For women who travel often, AirPods can be a lifesaver. They're small and easy to pack, they don't take up much space in your luggage, and they're great for listening to music or podcasts on long flights or car rides.
AirPods are also perfect for hands-free phone calls, which can be a godsend when you're trying to juggle bags and other things while traveling.
These are the airpods I have, and these are the oh-la-la-airpods I'm lusting over! They are noise canceling and are sweet/water proof!
Service:A beautiful group of women travelers
Wanderful I have a creator membership and love it!
Enrollment to the Wanderful community is open for all women who love to travel! As a Wanderful "creator"-level member, not only am I able to experience daily virtual events that help me to be a better traveler, but I'm able to connect with other women creators, get new gig opportunities, and build my skills with regular creator coaching, mastermind circles, webinars and more. Plus, everyone who signs up as a member automatically buys a year of membership for another woman in need. How neat is that? Come join our community at sheswanderful.com/join or send me a message and I'd love to tell you more about my experience.
New Orleans is a great city for women travelers
In conclusion, there are many great reasons for women to visit New Orleans. The city has something to offer everyone, and it is especially welcoming to female travelers. There are plenty of activities, attractions, and accommodations that are perfect for women. So if you're looking for an exciting and fun destination, be sure to add New Orleans to your list!


Resources to learn more about New Orleans
Bienville's Dilemma: A Historical Geography of New Orleans by Richard Campanella
New Orleans: A Cultural History by Louise McKinney
The Accidental City: Improvising New Orleans by Lawrence N. Powell
The World That Made New Orleans: From Spanish Silver to Congo Square by Ned Sublette
Intimate Enemies: The Two Worlds of Baroness de Pontalba by Christina Vella.